Welcome to "The Ultimate Guide to Building and Optimizing a Minecraft Elevator: Everything You Need to Know." In this comprehensive article, we will delve into the exciting world of Minecraft elevators, helping you understand the necessary steps and techniques to create and optimize your very own elevator system within the game. Whether you're a seasoned Minecraft player looking for innovative ways to navigate vertical spaces or a beginner eager to explore new possibilities, this guide is the perfect resource for you. Get ready to elevate your gaming experience to new heights as we provide you with all the essential information and insights required to master the art of Minecraft elevators.
Understanding the Basics: How Elevators Work in Minecraft
In Minecraft, elevators are a great way to quickly move between different levels of your structures or landscapes. But how do they work? Understanding the basics is the first step towards creating an efficient elevator system.
Elevators and Redstone Circuits
Elevators in Minecraft rely on a combination of redstone circuits and pistons. The concept is simple – a piston pushes a block upwards to transport the player to the desired level, and then retracts when the player reaches their destination.
Step-by-Step Building Guide: Constructing a Functional Minecraft Elevator from Scratch
Building a functional elevator from scratch may sound daunting, but with a step-by-step guide, it becomes a breeze. Start by digging a vertical shaft that will serve as the elevator's core. Next, place the pistons and redstone circuits strategically to create the lifting mechanism. Finally, add call buttons and a landing platform on each floor for easy access.
Creating an Easy and Efficient Elevator
By following a well-structured building guide, you can create a simple, yet efficient elevator in no time, enhancing the convenience and accessibility of your Minecraft structures.
Redstone Mechanics: Optimizing and Automating Your Elevator Design
Once you have a basic elevator in place, it's time to delve into the world of redstone mechanics to optimize and automate your design. Redstone repeaters and comparators can be used to create sequential lift systems, where multiple pistons operate in synchrony to provide a smooth, automated elevator experience.
Unlocking the Full Potential of Redstone Mechanics
Unlocking the full potential of redstone mechanics allows for creative elevator designs, such as hidden elevators, variable speed controls, or even slide doors. By experimenting with different combinations and setups, you can create truly unique and efficient elevator systems.
Troubleshooting and Maintenance: Fixing Common Issues and Enhancing Performance
Even the most well-designed elevators may encounter some issues over time. From piston misalignments to redstone malfunctions, troubleshooting common problems becomes essential to ensure your elevator operates smoothly.
Maintaining Your Elevator
Regular maintenance, including checking for loose redstone connections, realigning pistons, and clearing any blockages, can prevent performance issues and keep your elevator functioning flawlessly.
Advanced Techniques: Expanding Your Elevator System and Adding Extra Features
Once you have mastered the basics and optimized your elevator system, it's time to explore advanced techniques to expand its capabilities. Consider adding multiple elevator shafts connected with switchable systems, or incorporating elevator call systems that allow players to summon elevators to specific floors.
Elevating Your Elevator Game
Moreover, you can elevate your elevator game by integrating extra features such as music, lighting effects, or even redstone-based security systems. With a touch of creativity, your Minecraft elevator can become a true showstopper, improving both functionality and aesthetics.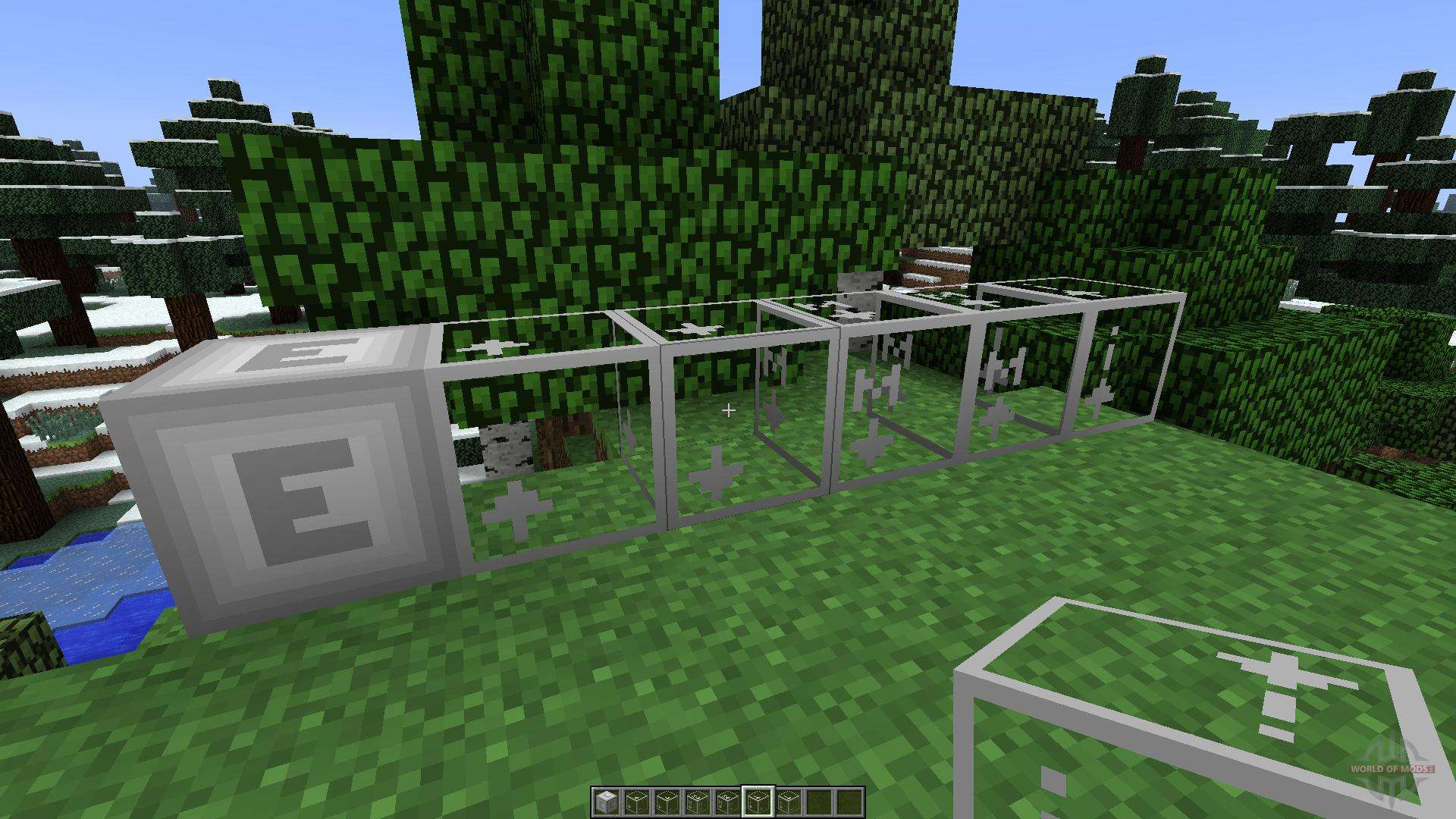 Pros of Minecraft Elevators
Efficient vertical transportation: Save time and effort by quickly traveling up and down tall structures.
Space-saving: Elevators take up minimal space compared to staircases, offering more room for other structures or decorations.
Versatility: Customize elevator designs to suit personal preferences and add unique styles to creations.
Redstone functionality: Connect elevators to redstone mechanisms for automatic or button-activated systems.
Integration with different building styles: Elevators can be incorporated into houses, skyscrapers, or underground hideouts.
Cons of Minecraft Elevators
Resource requirements: Building elevators may demand a significant amount of resources, such as redstone, iron, or slimeballs.
Technical complexity: Creating redstone-powered elevators can be challenging for players unfamiliar with complex circuitry.
Lack of realism: Minecraft elevators do not replicate real-life mechanics, diminishing immersion for some players.
Limited height capacity: Some elevator designs have maximum height limits, restricting transportation options for tall structures.
Maintenance: Elevators may require repairs over time, especially if redstone parts break or become outdated due to game updates.
Minecraft Elevator Resources
1. Minecraft Wiki: Elevator
The Minecraft Wiki page on elevators provides detailed information on various types of elevators that can be built in Minecraft. It explains different mechanisms and designs players can use to create functioning elevators in the game. Additionally, it provides tutorials and step-by-step instructions for building different types of elevator systems.
Source: Minecraft Wiki: Elevator
2. YouTube Tutorials
Many Minecraft enthusiasts and content creators have made tutorial videos on building elevators in Minecraft. These videos often show different designs, redstone mechanisms, and mods that can be used to create elevators in the game. You can search for "Minecraft elevator tutorial" on YouTube to find a wide range of resources.
3. Minecraft Forum
Minecraft forums are a great place to find discussions, tips, and tricks on various aspects of the game, including elevators. You can visit the Minecraft Forum and search for "minecraft elevator" to explore threads where players share their elevator designs, troubleshooting help, and ideas.
4. Minecraft Redstone Subreddit
The Minecraft Redstone subreddit is a community of players who discuss redstone circuitry and mechanisms in the game. Searching for keywords like "elevator" or "lift" within this subreddit can yield informative threads, designs, and discussions on elevators created with redstone circuitry.
5. Minecraft Modding Websites
Minecraft has a vibrant modding community, and there are several mods available that offer different types of elevators in the game. Websites like CurseForge and Minecraft Forge provide platforms for modders to share their creations. Searching for "minecraft elevator mods" on these websites can help you find and download elevator mods that add new functionality to the game.
Remember to always verify the sources you find and make sure they align with your version of Minecraft as the game constantly evolves.
Building and Optimizing a Minecraft Elevator: The Ultimate Guide
In conclusion, building and optimizing a Minecraft elevator requires a combination of creativity, technical knowledge, and attention to detail. By following the steps outlined in this ultimate guide, you can design a functional and efficient elevator that enhances gameplay and adds convenience to your Minecraft world.
Understanding the Basic Mechanics of Redstone
Firstly, understanding the basic mechanics of redstone is essential for creating a functioning elevator. By utilizing the power of redstone, players can construct piston-based elevators, water elevators, or even use minecarts to transport characters between different floors.
Optimizing Your Elevator Design
Furthermore, optimizing your elevator design involves considering factors such as space usage, speed, and aesthetics. Finding the right balance between these elements will ensure that your elevator integrates seamlessly into your Minecraft world and provides a pleasing user experience.
Importance of Safety Measures
Additionally, this guide emphasizes the importance of safety measures when constructing elevators. Implementing traps, barriers, or floor indicators can prevent accidental falls or other mishaps, making your elevator safer for all players.
Maintenance and Upgrades
Lastly, maintaining and upgrading your elevator is just as crucial as its initial construction. Regular maintenance ensures that the elevator's mechanisms continue to work smoothly, while upgrades can enhance its functionality or aesthetics.
By following this ultimate guide, you now possess all the knowledge necessary to build and optimize a Minecraft elevator that will impress your friends and enhance your gaming experience. Remember to think creatively, pay attention to detail, and have fun while constructing your ultimate Minecraft elevator.
To optimize an article's SEO using H3 and p HTML tags, you can follow these guidelines:
1. H3 Tag:
– Use relevant and descriptive keywords: Include targeted keywords that accurately summarize the content of the section.
– Maintain hierarchy: Use H3 tags to subdivide the article into logical sections that are less important than H2 headings but more significant than H4 headings.
– Avoid excessive use: Don't use H3 tags excessively. Only use them when it makes sense contextually.
2. p Tag:
– Use unique and engaging content: Each paragraph should provide valuable information to the reader, ensuring it is unique and not duplicated from other sources.
– Optimize readability: Break long paragraphs into smaller ones to improve readability. Keep the sentences and overall content concise.
– Incorporate keywords naturally: Include relevant keywords throughout the text, but avoid keyword stuffing or using them unnaturally.
Example usage:
"`
Article Title
Main Heading
Introduction paragraph that briefly explains the main topic of the article.
Section 1: Subheading
A paragraph providing detailed information on the first subtopic.
Section 2: Subheading
A paragraph covering the second subtopic along with its relevant details.
Section 3: Subheading
A paragraph discussing the third subtopic and its importance in relation to the main topic.
Conclusion
Concluding paragraph summarizing the main points of the article and providing a call-to-action or next steps for the readers.
"`
Remember to adapt the headings and paragraphs according to the actual content of your article.